Lion Fish fishing dive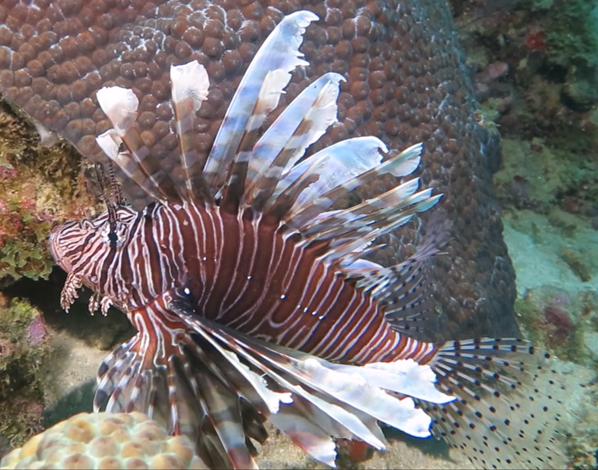 Lion Fish fishing dive
New thematic diving with Paradis Diving!
We were a dozen on the 8th of July departing from Le Marin for a Lion Fish fishing dive.
For your information, fishing Lion fish is allowed to divers in the French West Indies as part of the fight against its invasion. For more information, please read these websites: Observatoire du Milieu Marin Martiniquais and its dedicated website Lutte Poisson Lion
To see all the photos, I invite you to visit our Facebook fan page and to follow us to get updated news of the club.
Want to know more? Call us on +33(0)6 96 34 56 16 or contact us by e-mail: fred@paradisplongee.com