Aquatic ride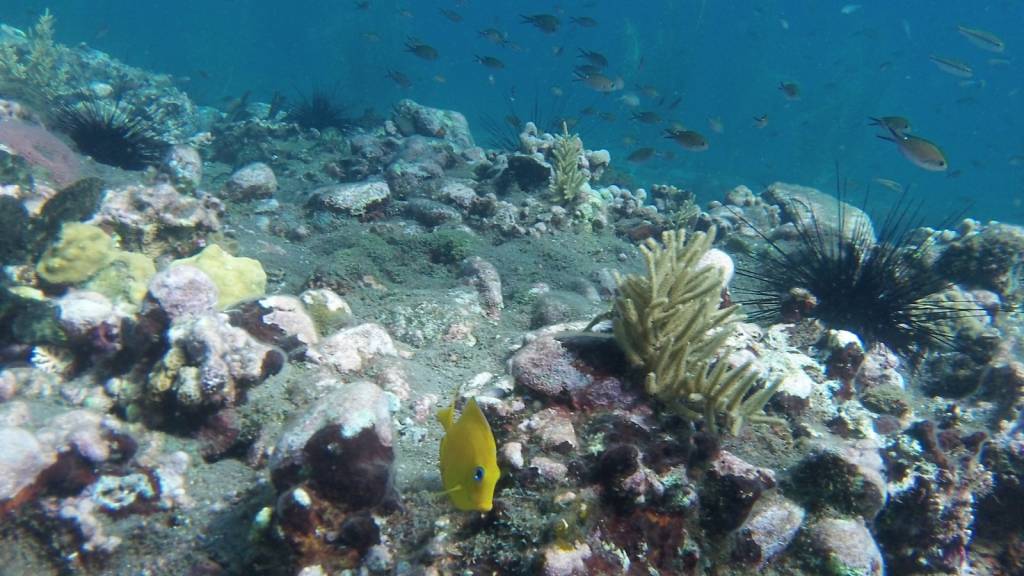 The excursions in water excursion are carried out at the same time as the baptismal exits. After having contacted us and taken appointment, you will come to the club equipped with your swimsuit, and sun protection.

After the presentations, we will provide you combination and fins. Lockers will be available for your personal belongings.

On the boat technical advice will be provided for the use of mask and snorkel fins. No need to be a good swimmer to practice the activity. However, you will have to master the bases of surface displacement. Waistcoats and the combination will bring more buoyancy to the less reckless. After about 2 hours on the spot we will redirect to the center.

Sanitary facilities are available (shower and toilet). You will also be offered a cocktail of juice or a martinican planteur.

Equipment is provided: fins, masks, snorkels and swimsuits.

Useful information about your aquatic ride
AQUATIC RIDE INCLUDES
Equipment
Boat trip to your exploration site
RECOMMENDED FOR
Those who wish to enjoy the seabed not accessible by the beach and observe a richer flora and fauna safely
Those who wish to be guided and learn to see and recognize the different species
WHAT TO BRING WITH YOU
Hats, sunscreen
Bath towels, t-shirt