New service: diving equipment rental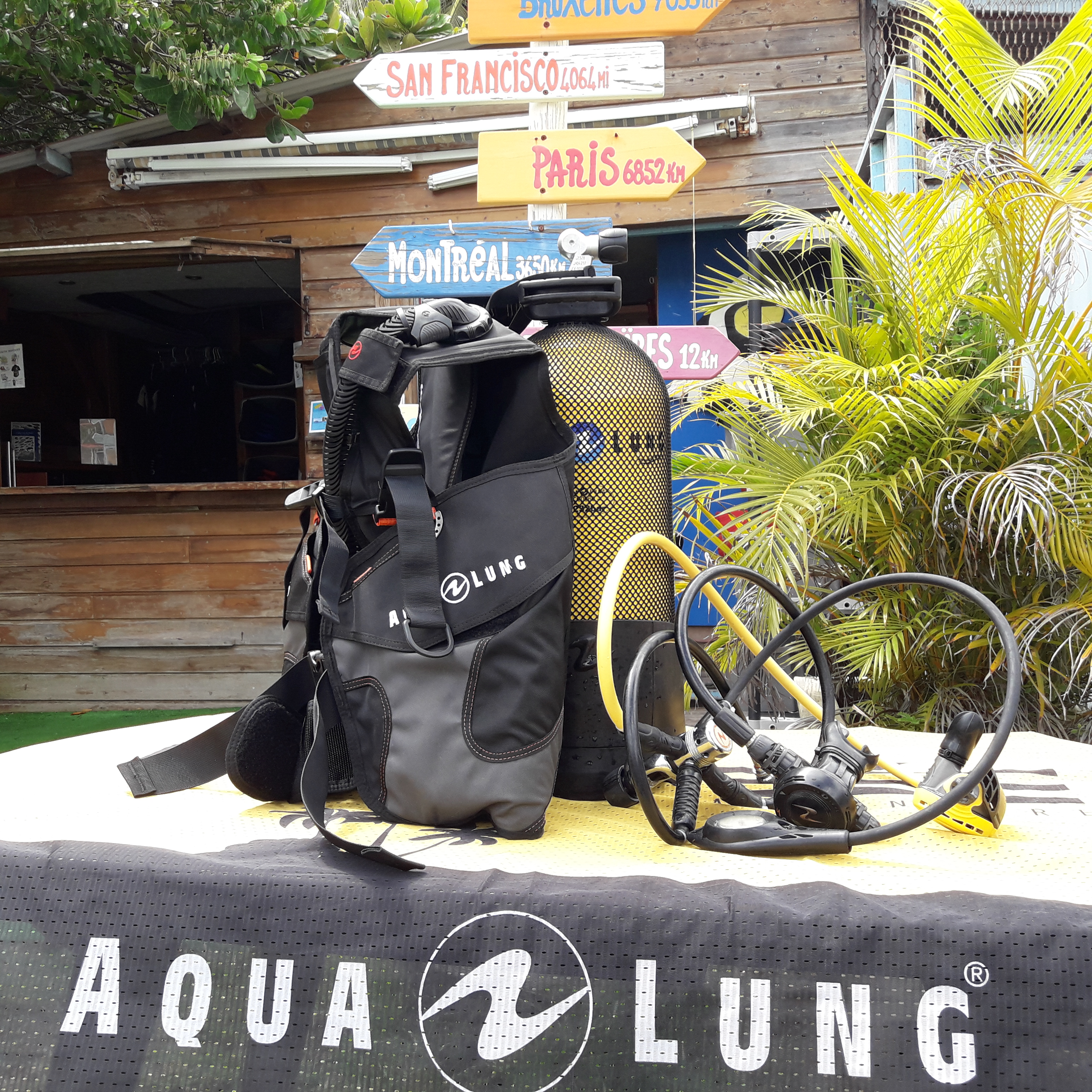 New service: diving equipment rental
Rental of diving equipment in Martinique
The new diving equipment rental service in Martinique offered by Paradis Plongée Diving center in Le Marin allows you to fully enjoy your Caribbean trip and use high quality equipment without having to worry about its transport and its maintenance.
To read terms, conditions and
diving equipment rental rates
in Martinique please consult our dedicated page Equipment rental in "How is it going ?" part of our website.
Travel light on your dive trip!
Come discover the seabed of Martinique and the Caribbean. Paradis Plongée offers the rental of diving equipment for your own excursions:
Steel tank 12 L or 15 L
BCD
Octopus
Computer
Short and long wetsuits
Fins, mask and snorkel
Belts and weights...
Rental price of diving equipment from 15 € / day
Diving equipment rental rates obviously depend on the equipment rented and also the duration. Rates are decreasing from 4 days rental and prices decrease for longer periods with 4, 7, 10, 14 and 18 days.

In addition, the rental of several diving equipment allows you to benefit from cheaper rates. For example, by renting only one bottle, or a regulator or a vest for the day, renting costs you € 10 per item while renting the three costs you € 20.


All is not clear? Send us a message via the
contact form
indicating in object "Equipment Rental".
Dive sites in Martinique
We will help you and advise you on the different types of diving in Martinique. Once your dive gear is rented, it's up to you to play and explore the sites all around the Island of Flowers:
Diamond rock
Le Marin bay
Sainte Anne bay
Anses d'Arlet
Saint Pierre
Nahoon wreck
And so many others...
One of the most popular tours of our customers who wish to rent diving equipment is a departure from Martinique, for a cruise stay in the Caribbean by sailing boat in the Caribbean through the Grenadines Islands on a sailboat or a boat. catamaran.